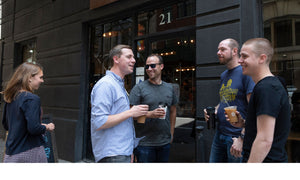 ★★★★★

It truly is the best coffee in New York and always such friendly baristas !

Cheri

Upper East
★★★★★

Birch has the most considerate and efficient employees! The coffee is always delicious and super quick. Thank you birch :-)

Annabel

Upper Upper East
★★★★★

I love the staff here and you have the best dirty chais in the city!! :)

Carli

Murray Hill
★★★★★

I love that you are so close by, have great service, don't have long lines. and have my favorite winter drink - the Birch Spice Latte. I would love for this drink to be featured year-round.

Asif

Financial District
★★★★★

Location, Fantastic Service, that means friendly and polite staff. Most of all Fab Coffee!

Audrey

West Village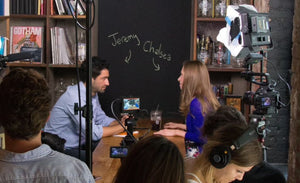 At Birch Coffee, we're always looking for fun and exciting ways to engage and interact with our customers, who are the reason we do what we do every day. We decided to do a web series to get to know some of our favorite regulars a little bit better. Here's the result: Enjoy.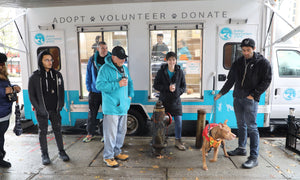 In our 10+ years as business owners, one of the most important lessons we've learned is that is far more important to give than to receive. It's become the fabric of our ethos on a multitude of levels. With the service we provide our customers, we have found another level of service which is equally as rewarding.
Over the years, we've developed a multitude of relationships we are extremely proud of. We work with New York's Bowery Mission, supplying them and the people they serve with high quality coffee for their morning breakfast service. In addition to the coffee, we regularly provide a breakfast crew to serve those in need.
In early 2019 we created the Bully Blend, a phenomenal coffee blend we created where all profits,, that's right 100% of them, go towards pitbull rescue. Jeremy, one of the founders has two adopted pitbulls and has developed a newfound respect for the breed and the misrepresentation they receive. Birch works with the Animal Care Centers of New York sending monthly donations from the coffee sold in the stores and online as well as regularly hosting adoption events.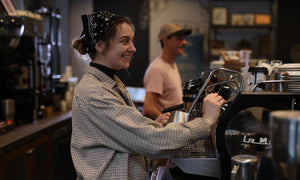 Do you have what it takes to brew some of the best coffee on the planet? Are people often complimenting you on your diction and vocal range? Does the phrase, "Hi, welcome to Birch Coffee" roll off your tongue like butter? Well then you might want to apply with us HERE.
We're proud to be counted among some of the best coffee roasters in Manhattan and we value all our team members who are responsible for serving it to thousands of New Yorkers every day. In addition to learning the best free pour this side of the Hudson, you'll be joining a family of baristas who make the most out of life in the City.