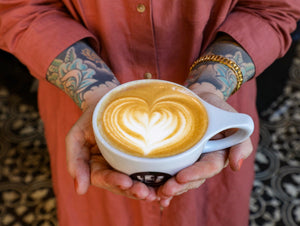 Birch Coffee was the inspiration from two guys who simply wanted to love and have a passion for what they did day in and day out.  In a world overrun by smart phones, news feeds, and so many folks all too concerned with what they next person is wearing or traveling, these two chaps wanted to create a space where people could simply turn off the outside world, even if only for a brief moment. Coffee shops were created so people could connect, sit face to face and be present. This wish has been turned into a true New York success story.
Birch Coffee cares about how you take your coffee. We care about your name. We know we're sometimes the first people you speak to in the morning and we take that damn seriously. We strive to be the coffee shop you expect us to be. The shop you will walk 5 blocks out your way to in the rain. We are the shop that meets your expectations and then exceeds them.
We have been spending the last decade plus earning your trust and will continue to do so for the next.  Thank you for trusting us to make your day just a little bit better and letting us know when we can do better. We wouldn't be who we are today without every person that has stepped through our doors. 
Thank You.
Jeremy + Paul + Birch Coffee