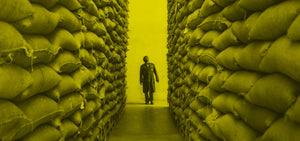 We're extremely proud of our shops here in New York, but we know the love needs to spread beyond the four walls of Birch's specialty stores. If you're looking to open a shop and source some of the finest coffee in town, then we've got a special treat for you.
We're proud to introduce you to our wholesale program, where you can get the same micro-roasted goodness that you get at any Birch location right in your own shop. It's all roasted in our LIC roasting house, and delivered right to your door.
You'll work with one of the friendliest delivery teams in town, and can rest easy knowing you'll be getting specialty coffee from people who really love what they do. Feel free to contact us anytime at wholesale@birchcoffee.com. You'll be glad you did—and your customers will, too.